Main content starts here, tab to start navigating
Private Parties & Catering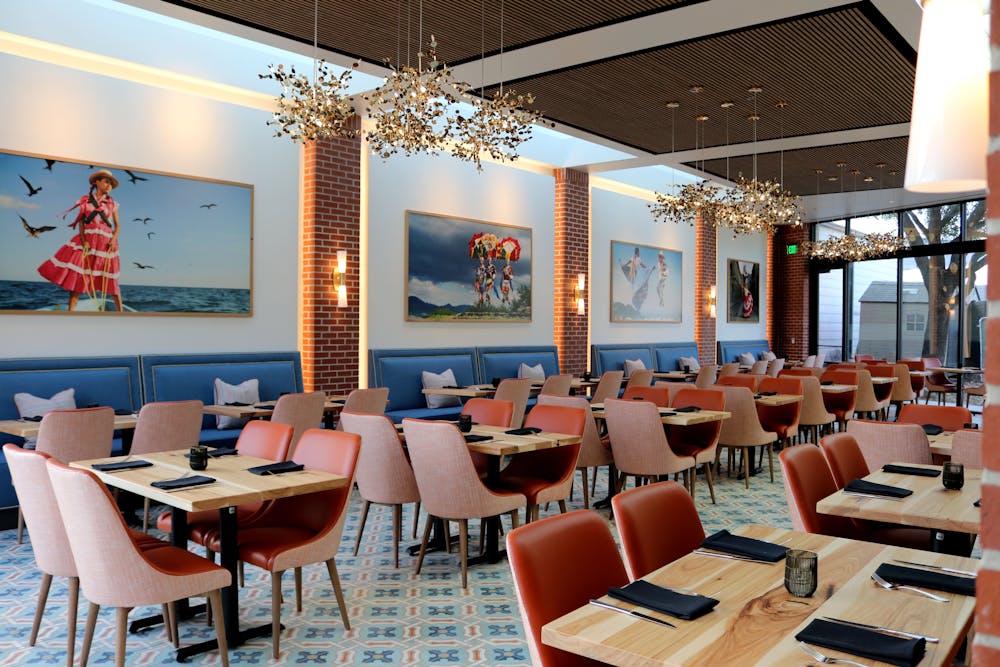 The Zoila Room
Our new private party room named after Chef Hugo's and Chef Ruben's mother.
Capacity: 80
Our just-opened private party room is inspired by the colors and traditions of Old World Mexico, where Chefs Hugo Ortega and Ruben Ortega were born and raised, and presented with a Modern design. It is the perfect setting for special celebrations of all descriptions, with food from James Beard Award-winning Chef Hugo Ortega, innovative desserts by James Beard Award finalist Pastry Chef Ruben Ortega and craft cocktails, wine and spirits.
The West Wing
Our semi-private party room.
Capacity: 40
Let us custom create a menu for your event or choose from our selection of suggested menus, which we will print for your event. We can assist with all the extras for your party, such as flowers, balloons, linens, live music or banners. If you require a podium, projector, screen, TV or other business setting needs, we will gladly make arrangements. We offer complimentary valet parking for all guests, and if you would like to take care of any gratuity for your guests' vehicles, please let us know in advance.
For a tour of our private and semi-private event spaces and to discuss menu, please contact our Banquet Coordinator Samantha Mendoza. To begin planning your event, click on the "inquire now" button below, email samantha@hugosrestaurant.net or call the restaurant at 713-524-7744, Tuesday to Saturday, 10 am to 5 pm. We look forward to making your event a memorable one.
Catering
Hugo's is an excellent location for special events and celebrations, from birthdays, anniversaries and wedding receptions to corporate lunches, holiday office parties and cocktail parties…and more!
MENU
Hugo's has an extensive menu of authentic Mexican cuisine. All of our food is made in-house from scratch; including our tortillas which are laboriously made daily, various cheeses and house made chocolate made with premium Oaxacan cocoa beans. The handcrafted food on our menu is a work of art that requires time, dedication and a great level of skill. For this reason, we ask you to keep in mind the following points:
· 12 person maximum on a la carte functions – particularly on weekends
· For parties over 12 people, we can create menus that limit options to 2 - 4 alternatives per course allowing us to provide you the best service & quality.
- Click here to view a few of our sample party menus -
We can customize the menu to your individual tastes and needs, including:
o Vegetarian options
o Buffet-style
o Passed hors d' oeuvres